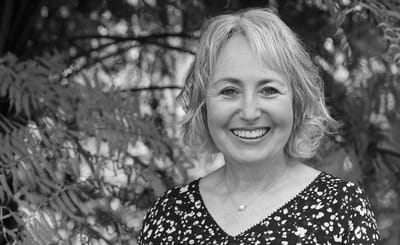 Hello and welcome
As an Adelaide-based Funeral & Memorial Celebrant (who also works within the Yorke Peninsula and Fleurieu Peninsula regions), I look forward to partnering with you to create a beautiful celebration of life and memorable farewell for your loved one. That may be in the form of a traditional or a more contemporary style of funeral or memorial service.
The average time of a funeral/memorial ceremony in South Australia is 45 minutes. From my perspective, to appropriately honour and celebrate a life within this timeframe means that each of those precious 45 minutes (or longer if there is flexibility) needs to be as meaningful and relevant as possible.
With a natural curiosity about people since I was a young child, I love to write and will work with you to ensure the true essence and uniqueness of your loved one is captured and conveyed in the ceremony held for them.
It is an honour to be able to work with families to weave the components of a person's life into a ceremony of words and rituals that deeply resonate, spark memories, sadness and laughter, sometimes all at the same time, knowing that all emotions experienced during a funeral or memorial service will assist in the grieving process. Each time I attend a funeral, I love to leave having learned so much more about a person's character and life. Their life may have ended, but what is said at their funeral or memorial service will live on in the hearts of those who attended.
It is incredibly important that you work with a Funeral Celebrant you feel completely comfortable with. Whilst supporting you as your chosen Celebrant, I will bring warmth, understanding, empathy, compassion, a sense of calm, professionalism and a gentle, caring nature. I am a skilled listener and well versed in holding space for people who have experienced trauma and grief. Having a strong appreciation that everyone will respond differently during what can be a time of immense sadness, shock and disbelief is paramount.
I trained as a professional Funeral Celebrant in Melbourne with Silver Celebrants and am a Member of the Australian Federation of Civil Celebrants and the Funeral Celebrants Association Australia. My interest in working in the funeral industry first surfaced in the year 2000 following my Grandmother's funeral which was under-whelming to say the least. This interest was put on the back burner for many years but the seed had been firmly planted and with more life experience, has now flourished.
I am immensely proud of my heritage, including my Adnyamathanha ancestors in the northern Flinders Ranges area of South Australia.
Thank you for visiting the Farewelled with Love website. If these initial words resonate with you, I invite you to explore the other pages for further information. I look forward to your contact should you have any questions, need some guidance or would like to book me as a Funeral Celebrant directly. You can also request me as the Funeral Celebrant you would like to engage through your chosen Funeral Director. Funeral Directors will generally use Celebrants who they know, but the choice of celebrant is entirely your decision.